Paseo De San Roque Village by Prominence Properties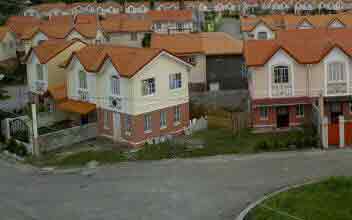 Project Type : House & Lot
Listing Type : Preselling
Units : House & Lot
Price: ₱ 1,300,000 & Up
Address : San Rafael,Bulacan
Location : San Rafael , Bulacan PH Paseo De San Roque Village Prominence Properties Paseo De San Roque Village Paseo De San Roque Village Prominence Properties Paseo De San Roque Village San Rafael
https://paseodesanroquevillage.buyprominence.com
Prominence Properties, Inc. introduces the Paseo de San Roque Village, an affordable residential community in the outskirts of San Rafael, Bulacan. This serene and tranquil retreat is nestled in terrific scenery of a countryside but set in total modernity in a resort-like fashion. Life here is not boring, in fact, after an intense day at work, be amazed of its immense amenities while savoring lifestyle-changing activities.

Paseo de San Roque Village will make life truly inspiring for the family who want vibrant and dynamic lifestyle. The village is located along Doña Remedios Trinidad (DRT) Highway, Brgy. San Roque, San Rafael, Bulacan. Experience the wide array of houses designed in mystic heritage of the past while indulging modern comfort, tranquility and aesthetics. The site sits in a 5.2-hectare flood-free property, offering 432 residential units. Feel the warmth of the people as your neighbors, socialized with them with its common top-notch amenities together with the entire family.

Paseo de San Roque offers the Vea, Verona and Florence house models in a masterfully planned community where the 8 Waves Waterpark and Hotel and the Big Rock Farm Resort are just 2 of the resort neighbors of the village. There are also several banks, commercial centers, prestigious schools, leisure centers, cinemas, authentic restaurants, fast food joints, churches, hospitals and other interesting places within the site's proximity. There is really nothing to stop you exploring the world while you are nestled at the Paseo!
Popular Links
Paseo De San Roque Village
Paseo De San Roque Village Location
Paseo De San Roque Village For Rental Units
Paseo De San Roque Village Resale Units
Paseo De San Roque Village Pre-Selling Units
Paseo De San Roque Village Showroom
Paseo De San Roque Village Amenities
Paseo De San Roque Village Price
Paseo De San Roque Village Contact
Available Units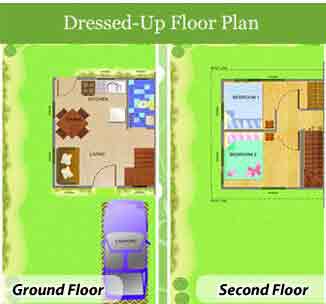 San Rafael,Bulacan

,

San Rafael

,

Bulacan
Paseo De San Roque Village Price List
Unit Name
Price (₱)
Location